MBJCC Competitive Gymnastics Team
The MBJCC Gymnastics Team, known as Miami Beach Gymnastics consists of Pre-Team and 8 competitive levels.
Pre-Team is designed for those children who demonstrate natural flexibility and strength and have a strong desire and motivation to work hard and show potential for competitive gymnastics. The primary objective of the Pre-Team program is to provide your child with the necessary foundation to perform competitive gymnastics. The main focus will be on developing strength, flexibility, and reinforcing the proper body positions to perform complex gymnastics skills. All Pre-Team members will be evaluated two times a year for the option to move to the Level 1 Team if they desire.
Compulsory Gymnastics sets the stage for each gymnast's progression and includes baseline skills that give gymnasts a solid foundation in technique. There are 5 Levels within the Compulsory program and all levels consist of specific routines developed by USA Gymnastics that gymnasts must learn exactly
Optional Gymnastics consists of Levels 6-10 and follows the USA Gymnastics Development Program Guidelines. Currently, Miami Beach Gymnastics only goes up to Level 8. In Optional gymnastics, there are a set of guidelines and requirements that routines are built around however every routine is unique in choreography and created around the gymnasts' personality and abilities.
All children must try out to be part of the team. Children will be placed accordingly based on the Coaches' discretion after tryouts. The competitive season runs September through May and therefore requires a full-year commitment. Tryouts take place over the summer in June and August.

2021-22 Competition Schedule
The TENTATIVE Competition Schedule is as follows:
October 16-17: Lantana, FL
November 6-7: Boca Raton, FL
December 4-5: USAG Level 4/5 State Meet; Bradenton, FL
January 8-9: Lake Worth, FL
January 22-23: Miami Springs, FL (USAG L4+ Only)
February 12-13: Wellington, FL
March 11-13: Ft Lauderdale, FL
March 25-27: USAG Level 7/8 State Meet; Wesley Chapel, FL
April 2-3: Wellington, FL
April 8-10: USAG Level 6 State Meet; Coral Springs, FL
April 29-May 1: USAG Level 6/7/8 Regional Meet; Myrtle Beach
May 21-22: FL Gold District Championships; Boca Raton, FL
June 29-July 3: AAU Age Group Nationals; Springfield, IL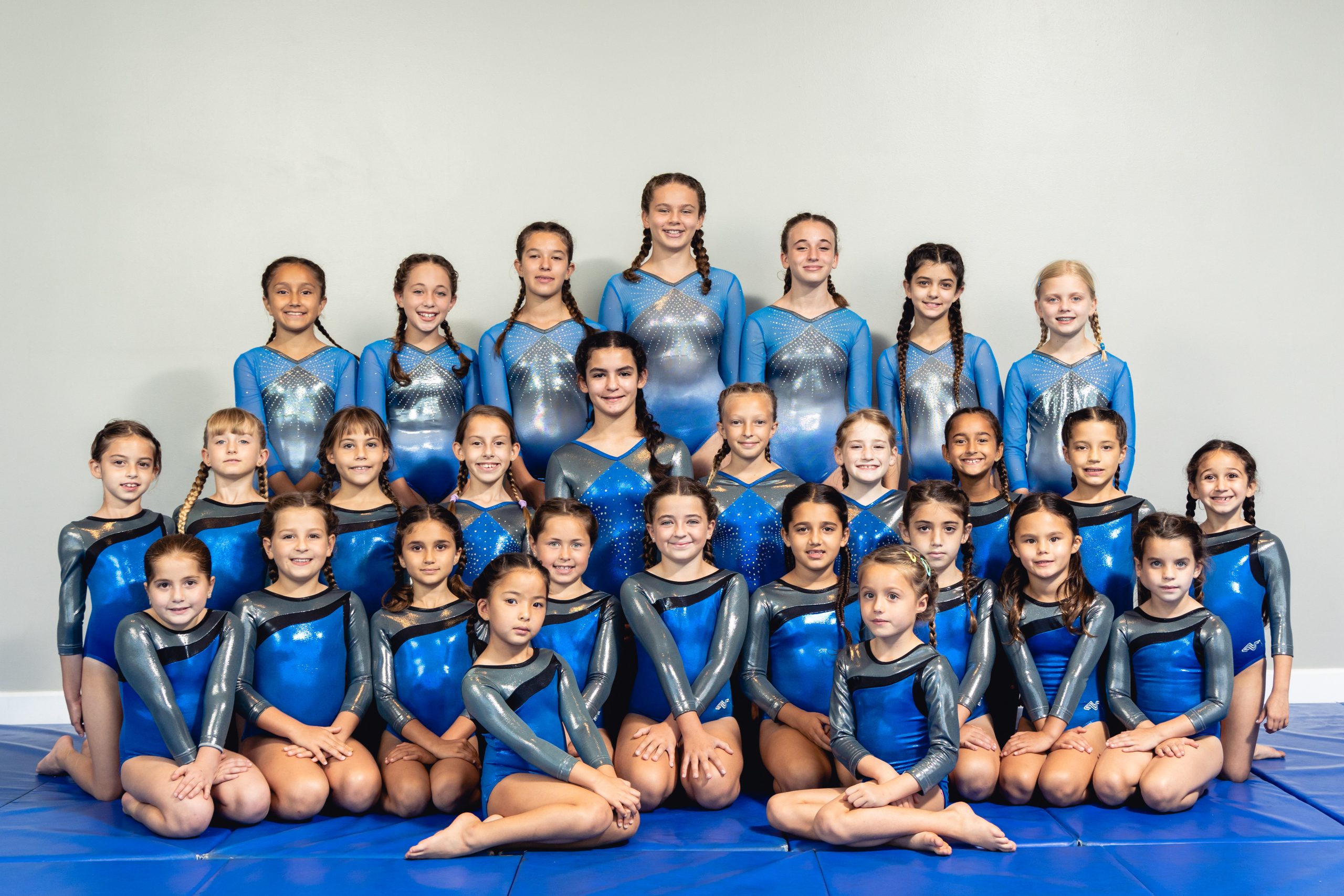 2020-21 Miami Beach Gymnastics Competitive Team