Get ready to be inspired as we transform the second floor hallways into a gallery space featuring different artists and creative works that will change on a rotating basis throughout the year.
The MBJCC Art Gallery is curated by a committee of volunteers who are professionals in the art world.
Generously sponsored by Bernice Schwartz and family.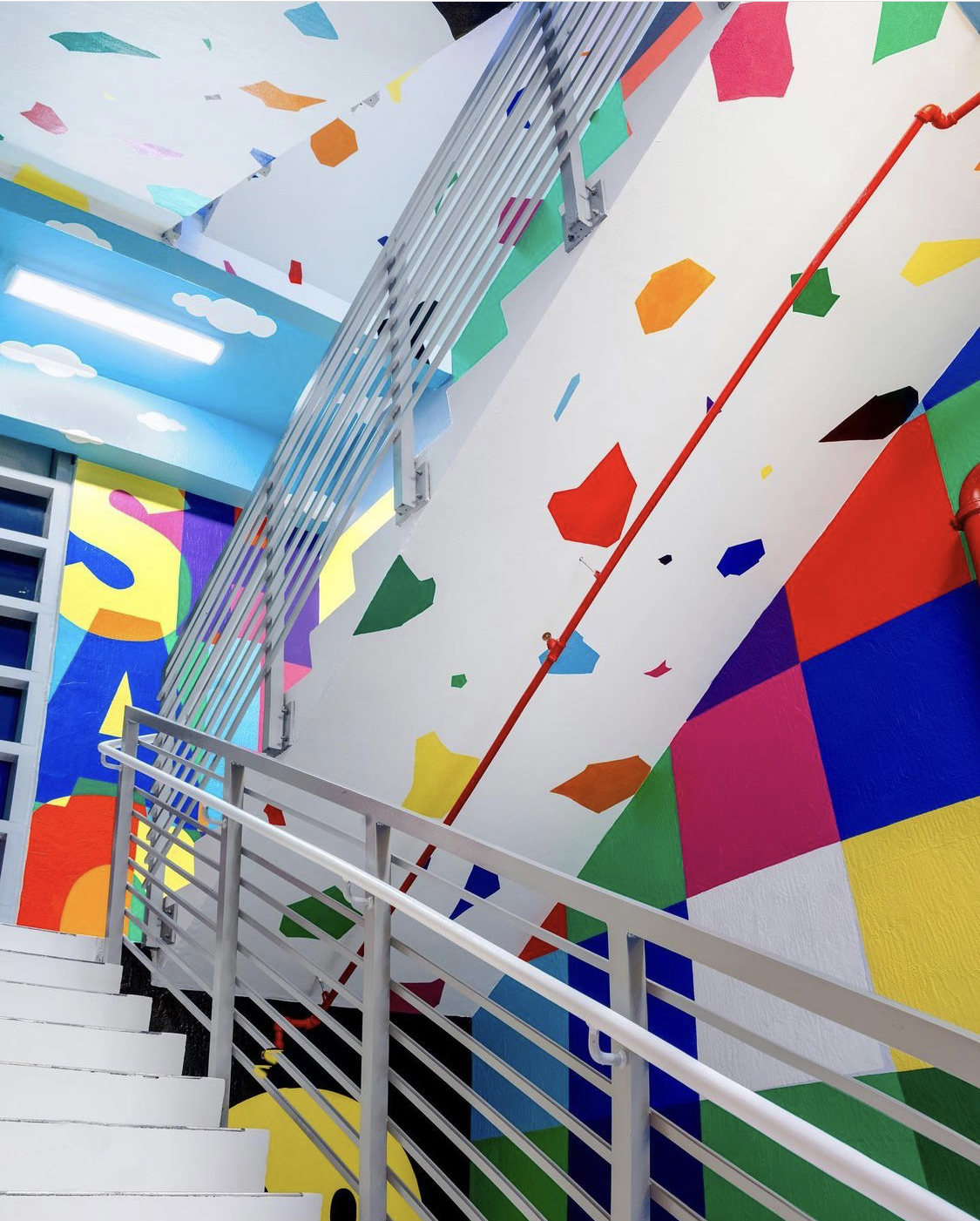 PERMANENT INSTALLATION
"Celebration" by the Miami-based artist Typoe
Have you seen the newest addition "Celebration" by the Miami-based artist Typoe to our beautiful space? Often working with bright colors, bold shapes, and popular culture iconography, in this installation, Typoe's focus is addressing positivity, nostalgia, and the celebration of life. What once was a transitional space is now a journey to bring immense joy and exploration. An extension of the Schwartz-Jacobs Family Art Gallery on the second floor, this permanent art installation was made possible by the generosity of donors and committee members dedicated to making our community strong, vibrant, and a place of celebration!
This installation is generously sponsored by: Caroline & Howard Draft
Brad & Beryl Gross
Kathy & Steven Guttman
Arts & Culture Gallery Chairs:
Karen Boyer, Mindy Solomon
With Committee Co-Chairs Holly Levy, Linda Schechter Mytyl Simancas-Bister, and Audrey Weiner