Get ready to be inspired as we transform the second floor hallways into a gallery space featuring different artists and creative works that will rotate throughout the year.
Generously sponsored by Bernice Schwartz and family.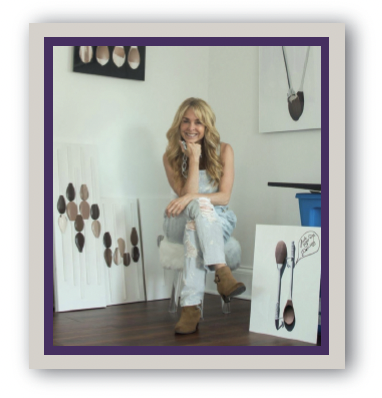 Patti Grabel is an artist, writer, and producer based in New York City and Water Mill, NY. She works in a range of mediums, including painting, drawing, photography, assemblage, and found-object sculpture to explore imagery that reveals narratives that are at once personal and universal, whimsical and poignant, intimate and public. Most of her work features spoons, earning her the moniker, "The Spoon Lady."
Exhibit and Art Opening 
Tuesday, February 7 at 7:30 pm
Join us for an opening reception, gallery tour and conversation with artist Patti Grabel and Karen Boyer, Founder of Elements in Play Fine Art Advisory.
Lunch and Learn: Spoonfully Yours
Wednesday, February 22 at 12:30 pm
Join Patti for a cooking demonstration showcasing her grandmother's challah bread pudding while she shares stories and life lessons she learned while making this recipe with her grandmother.
JCC Conversations: Food Insecurity in South Florida
Thursday, March 16 at 7:30 pm
Patti joins us for a JCC Conversations panel of South Florida's leaders addressing food insecurity, including Buddy System, Farm Share, Food Rescue US, Imagine Farms, and JCS Kosher Food Bank. Local Food Anthropologist, Wendy Yared, will moderate the discussion.
Upcoming Events:

Patti Grabel Events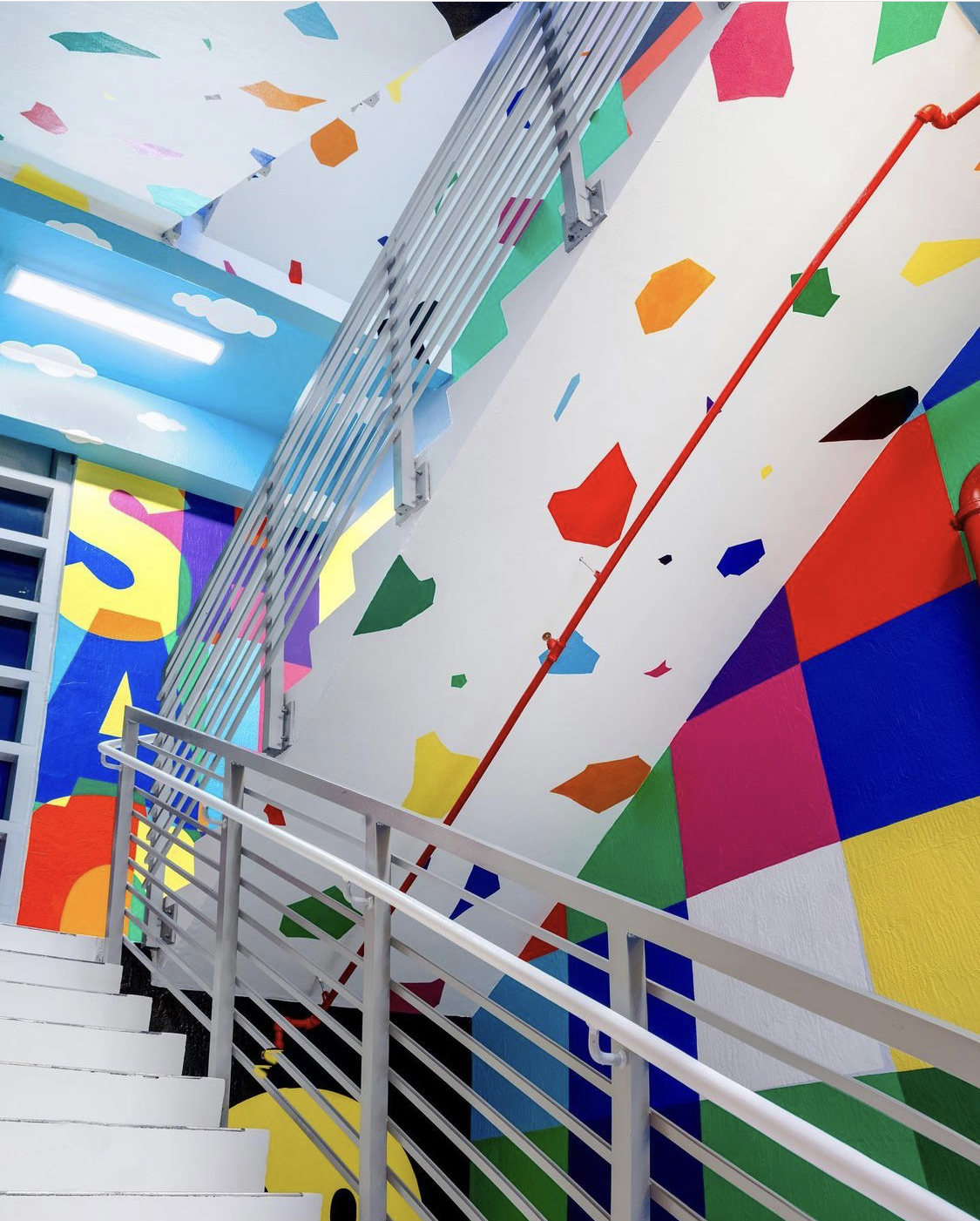 PERMANENT INSTALLATION
"Celebration" by the Miami-based artist Typoe
Have you seen the newest addition "Celebration" by the Miami-based artist Typoe to our beautiful space? Often working with bright colors, bold shapes, and popular culture iconography, in this installation, Typoe's focus is addressing positivity, nostalgia, and the celebration of life. What once was a transitional space is now a journey to bring immense joy and exploration. An extension of the Schwartz-Jacobs Family Art Gallery on the second floor, this permanent art installation was made possible by the generosity of donors and committee members dedicated to making our community strong, vibrant, and a place of celebration!
This installation is generously sponsored by: Caroline & Howard Draft
Brad & Beryl Gross
Kathy & Steven Guttman
Arts & Culture Gallery Chairs:
Karen Boyer, Mindy Solomon
With Committee Co-Chairs Holly Levy, Linda Schechter Mytyl Simancas-Bister, and Audrey Weiner