As Above, So Below Jada Art Fair Opening Reception
December 1, 2022 @ 7:00 pm

-

9:00 pm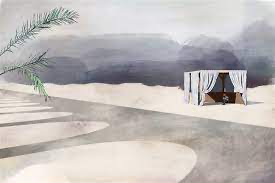 Schwartz-Jacobs Family Gallery Presents:
The Opening Reception
As Above, So Below
Jada Art Fair
A Part of Miami Art Week!
Join us for the opening reception of the JADA Art Fair 2022. It will showcase a diverse array of art spaces both on-site and in the Metaverse, including paintings, films, installations, performances, and NFTs (Non-Fungible tokens) from artists from the U.S., Paris, Brazil, Spain, Israel, Dubai, and Iran.
The opening reception will also feature the beginning of an auction of artwork, of which 30% of the proceeds will be donated to the Miami Beach JCC.
As part of Art Week, the Jada Art Fair will feature at the Miami Beach JCC specially curated programming on Thursday, Dec 1st (Immersive Metaverse Day), Friday, Dec 2nd (Artist Talks Day), on Saturday, Dec 3rd (Miami Lit Podcast Live), and on Sunday, Dec 4th (Scholar Talk & Art Tour Day).
For more information about the Jada Art Fair at the Miami Beach JCC go to https://jadaartfair.com/#program